Reviewing current Covid-19 guidelines has become a part of a normal day at work for Heriot's Rugby Club Super6 Coach Andrew Kelly.
As Club Covid-19 Rugby Safety Coordinator Andrew has been a key part of a task force established in July that has been responsible for driving the return to rugby at Goldenacre since mid-August.
This coming Thursday Heriot's girls will have their first training session back at Goldenacre, signalling the return to rugby for all squads.
Months of work has culminated in a one-way system, with appropriate temperature checks, sanitiser and personal protective equipment (PPE), being established at the ground.
The Sports Train app is now used by coaches, staff and players to monitor each individual's activity every time they enter and exit Goldenacre for contact and trace purposes.
''It has been a long time in the making. When training returned at the start it was bubbles of five and that has grown now to groups of 15,'' Andrew said.
''We have worked with George Heriot's School through this process, they have been great with us.''
Players from Heriot's Rugby Super6 squad voluntarily returned to training first to test the system, followed by the Blues Women and Blues Men.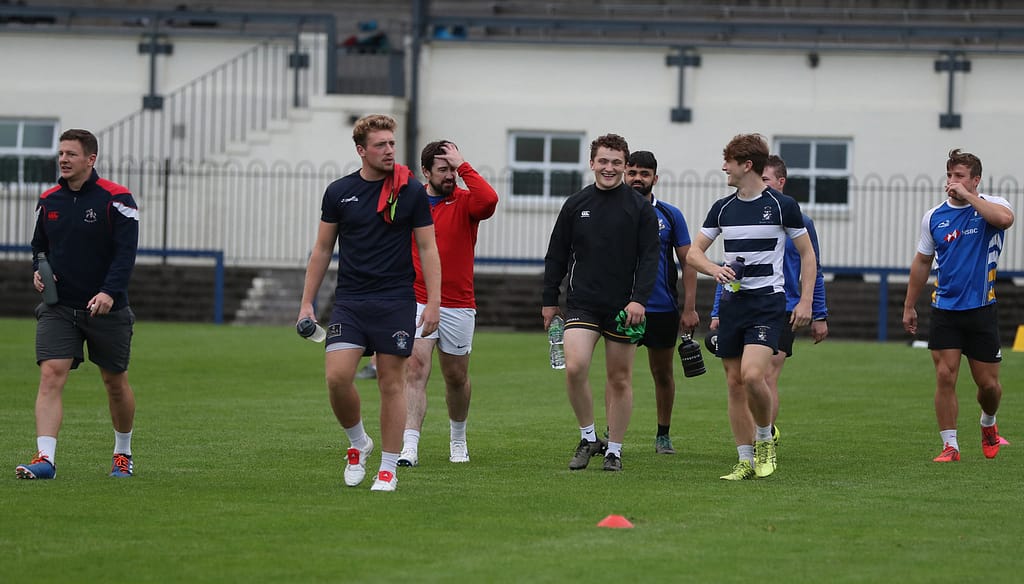 The Heriot's Hammers, and combined youth development team with Stewart's Melville RFC the North Edinburgh Vikings, returned to training during the first week of September.
''We have collaborated with the junior section on returning to rugby. Once we had returned, we gave advice on how we had planned it,'' Andrew said.
''I think the main challenge is making everyone aware of what has been needed, making sure everyone has the right information.''