Callum Young has recently been playing for Heriot's Rugby in the FOSROC Super6 squad, under Head Coach, Andrew Kelly. He follows his two brothers, Lewis and Gregor, in representing Scotland 7's, for the second time, in the next World Sevens Series. We caught up with him to find out more: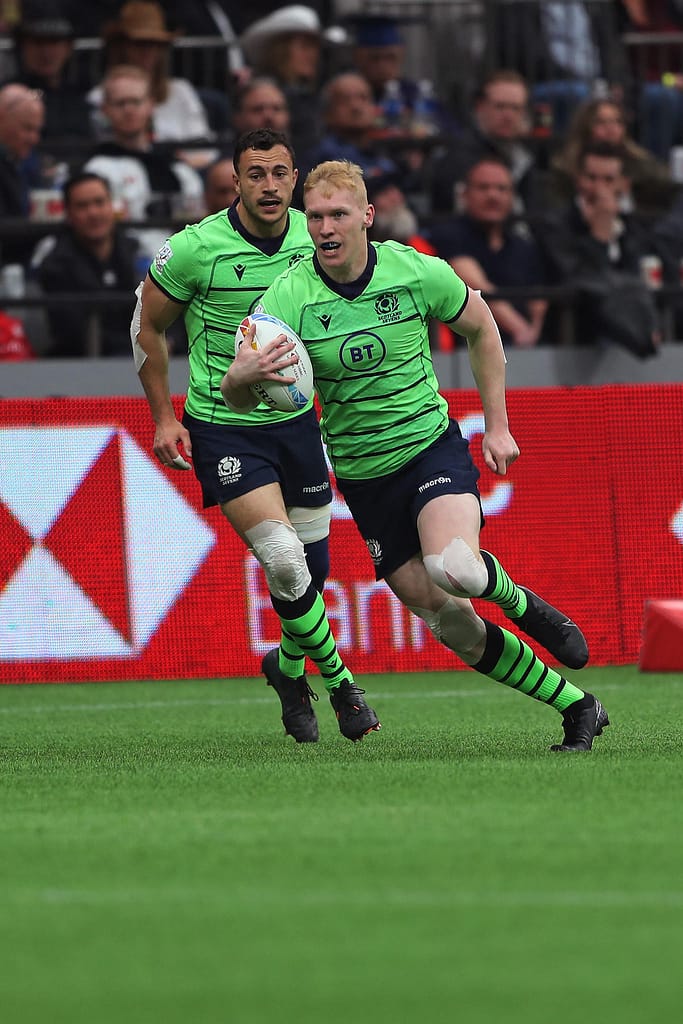 1. How did you first get involved in rugby?
"I started playing at Jed Mini Rugby pretty much as early as I can remember. My Dad was a coach and my brothers played too."
2. What do you do for a living?
"I am currently a Quantity Surveyor."
3. What attracted you to join Heriot's?
"Speaking to people I know that were previously involved with the club assured me it was a great group of people involved, also the success they had previously had in the Premiership and first Super6 season."
4. What goals/achievements would you like to accomplish in your rugby career?
"I just want to be the best player I can be in whatever situation I'm in."
5. What's the best piece of advice you've had from coaches over the years?
"Back yourself, trust yourself to make the right decision" or "beat the man in front of you"
6. What are your preferred pre-game, changing room and post-game routines?
"I really don't have any and it tends to change every game."
7. What is your experience in the 7s department?
"I've been playing 7's since I was 11, watching earlier, playing on the borders circuit with Jed helps significantly with understanding how the game works and how much effort it takes. I played for Scotland 7's 2019/20 series in Vancouver too, so this is the second time I have made the squad."
8. How do you think you'll deal with the transfer between 7s and 15s, and do you have a preference?
"Hopefully well, the Kings of the 7s circuit (Kings of the 7s is the border clubs 7s circuit, there are 10 tournaments held and the team that has gotten the most points over the 10 tournaments wins the Kings of the 7s trophy) helps to prepare for transition but there is definitely an increased focus on fitness."
9. How do you think your time at Heriot's with the FOSROC Super6 prepared you/helped you to get to sign a contract for Scotland 7's?
"Training and playing with players of that quality and some that have previously played at a higher level helps to understand the commitment and standard you must require from yourself."