From a young age Matt Arnold knew he wanted to go into medicine, to have a practical job that made a difference.
The Blues Men 1st XV player is currently working for the NHS at St John's Hospital in Livingston, as a Foundation Year 2 Doctor in the intensive care unit (ICU).
Day to day Matt works alongside senior medical staff and nursing teams to care for patients.
''It has been a steep learning curve, but it is a very well supported department and is nice to do my part in the current situation,'' he said.
''It's great to be part of the NHS and all the support has been fantastic.''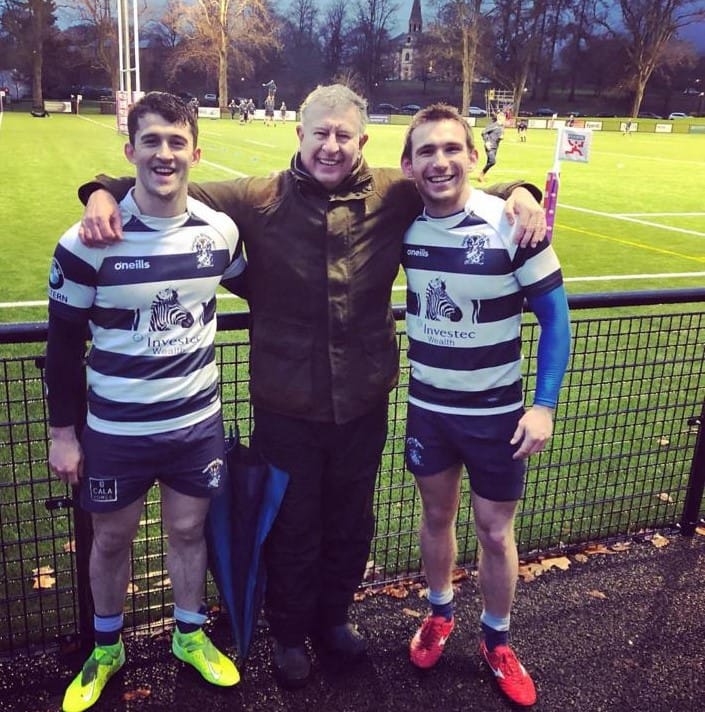 In normal circumstances Matt would have been working on another ward.
''All trainees were meant to rotate jobs at the beginning of this month, but this didn't happen due to the pandemic,'' he said.
''I was an exception due to working in paediatrics where it's relatively calm and was re-deployed to intensive care to help where more hands are needed.''
''Although it is busier than usual, Scotland has been a lot luckier than other regions in the UK and hopefully we start to see the number of hospital admissions reducing.''
When the coronavirus pandemic is over Matt hopes to return to the backline for the Blues Men 1st XV and play as much rugby as his work schedule allows.
Matt first played rugby as a pupil at George Heriot's School and as a Heriot's Rugby Club junior.
After returning from studies in Aberdeen, where he played for the university or Aberdeen Grammar Rugby, Matt chose to play for at the Heriot's Rugby Club again.
''After moving to Edinburgh to work returning to Heriot's was the natural choice and it's a cracking club to be a part of,'' he said.
''I am coming to the latter part of my rugby career but will hopefully continue playing as much as work allows.''