In a month Scone Palace near Perth will host Revival, a drive-in variety show organised by Heriot's Blues Women player Harriet 'Hatty' Compson-Bradford and her two sisters.
Hatty with her twin sister Victoria, a singer, and older sister Rohanne, a dancer and choreographer, founded Rosie Glow Productions.
Through their company work on Revival only began in May, with the help of volunteers from across the UK arts industry, after the sisters were inspired by Scandinavian drive-in events.
The first drive-in variety show in the UK and only show of its kind in Scotland, tickets to Revival are now on sale, as acts continue to rehearse in preparation for the first show on 15 August and show run until 30 August.
''Basically, we are doing a drive-in variety show with companies that have been affected by COVID-19. It is something that people can watch in a safe environment,'' Hatty said.
''Our goal is to bring theatre back to Scotland and help revive the arts industry, which is struggling so much. We are looking to donate a portion of any profit to charities that support the arts.''
The cast for Revival was finalised last week after hundreds of auditions from performers across the UK to make up the show of talented dancers, singers, comedians and magicians.
There will be space for 150 cars at each show in socially-distanced bays with a large LED screen fitted to make sure no-one in the audience misses the performances on stage.
The health of the audience, cast and crew are the first priority with tickets to be scanned and face masks and hand sanitiser available.
''We are so delighted that a venue as prestigious as Scone Palace wanted to back our event. The grounds are so beautiful there,'' Hatty said.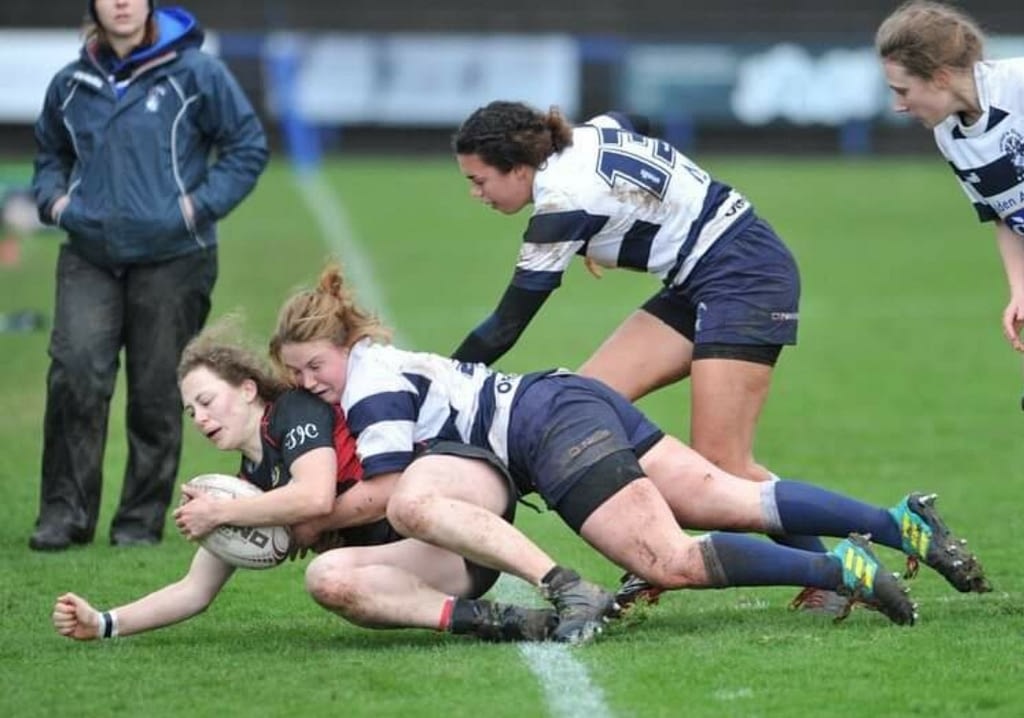 After the curtain falls on Revival, Hatty will begin postgraduate studies in Genomic Medicine at the Imperial College London, after graduating with a Bachelor's Degree in Biomedical Science at Napier University in 2019.
After moving home after graduation, the dedicated Heriot's Blues Women hooker would travel from Perth to training at Goldenacre and will be missed as she continues her studies.
''I wanted to play for a team I enjoyed playing with at a competitive level. Most of my time at Heriot's I have been commuting,'' she said.
''My fondest memories would be from our first Sarah Beaney Cup campaign. A lot of people didn't know what we were capable of as a new team and we played really good rugby, there was no pressure on us.''
Click here for more information about Revival and to book tickets.