Tomorrow Heriot's Blues Men 1st XV travel to Poynder Park to play Kelso RFC in their 2nd match of the Men's Scottish Cup.
COACHES COMMENTS:
With the Blues 2's playing in the reserve league play off final, we have put the best available
20 players.
Delighted to be going to Poynder Park as a precursor to next season, as Kelso now look
likely winners of Nat 1.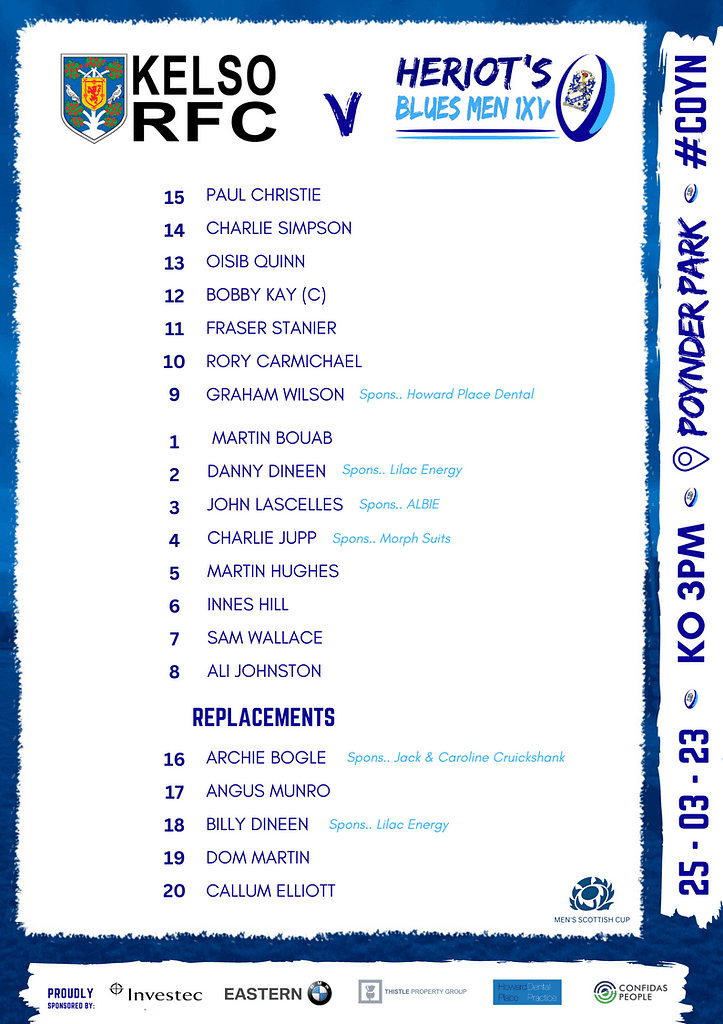 Heriot's Rugby is sponsored by: