Events for October
1st
No Events
Events for October
2nd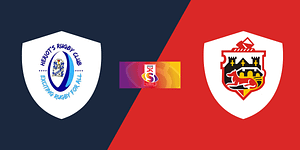 3:00 pm
3:00 pm
3:00 pm
Events for October
3rd
2:00 pm
Events for October
4th
No Events
Events for October
5th
No Events
Events for October
6th
No Events
Events for October
7th
No Events
Events for October
8th
No Events
Events for October
9th
1:00 pm
3:00 pm
3:00 pm
Events for October
10th
2:00 pm
Events for October
11th
No Events
Events for October
12th
No Events
Events for October
13th
No Events
Events for October
14th
No Events
Events for October
15th
No Events
Events for October
16th
Events for October
17th
Events for October
18th
No Events
Events for October
19th
No Events
Events for October
20th
No Events
Events for October
21st
No Events
Events for October
22nd
No Events
Events for October
23rd
3:00 pm
3:00 pm
Events for October
24th
2:00 pm
Events for October
25th
No Events
Events for October
26th
No Events
Events for October
27th
No Events
Events for October
28th
No Events
Events for October
29th
No Events
Events for October
30th
2:00 pm
3:00 pm
Events for October
31st
2:00 pm
Heriot's Blues Men are currently fielding two amateur men's teams. The 1st XV are strong competitors challenging for the title in the Tennent's National League Division 1 and the 2nd XV the National 1 Reserve League.
The teams showcase the best men's club rugby Heriot's has to offer through an exciting mix of experienced players and young talent developed at Goldenacre.
The high standard of the teams are set by Head Coach Phil Smith, Forward Coach Jamie Parker, Backs Coach Oliver Brown.
Jamie Parker
FORWARDS COACH
Sean Johnstone
SECOND ROW
Callum Bell
SECOND ROW
Sponsored by Focus Games
Martin Hughes (c)
BACK ROW
Rory Carmichael
STAND OFF/CENTRE
John Rae
WINGER
Sponsored by Alex Brewster & Sons
Liam Steele
CENTRE
Sponsored by Teri Nail
Charlie Simpson
FULL BACK
Sponsored by Duckworth Alexander
Craig Robertson
WINGER
Sponsored by Colin Dempster
Heriot's Rugby - known for playing fast, open rugby.