Heriot's Rugby Club have a thriving youth section that consist of several young rugby teams playing at Goldenacre.
The Junior Section provides qualified coaching for boys and girls from P1 upwards, beginners are welcome at any age level and we have a wide mix of players from many Edinburgh schools. It's a great fun activity for the children, with training sessions and games held on Sunday afternoons throughout the season.
We'd love you to come along and experience one of Scotland's most successful clubs whether you've played regularly or are looking to take up rugby.
The starting point for the Heriot's Rugby journey, we welcome everyone from Primary 1 to 7, boys and girls, from any school.
Players can join their year group, whether they have played the game before or not.
We have SRU certified coaches who can help children learn the basics or hone the skills they already have.
We train on Sundays at Goldenacre between 1.30 and 3pm and there are regular fixtures, tournaments and social events, culminating in the annual P7 Tour, always a fantastic event for the young and not so young.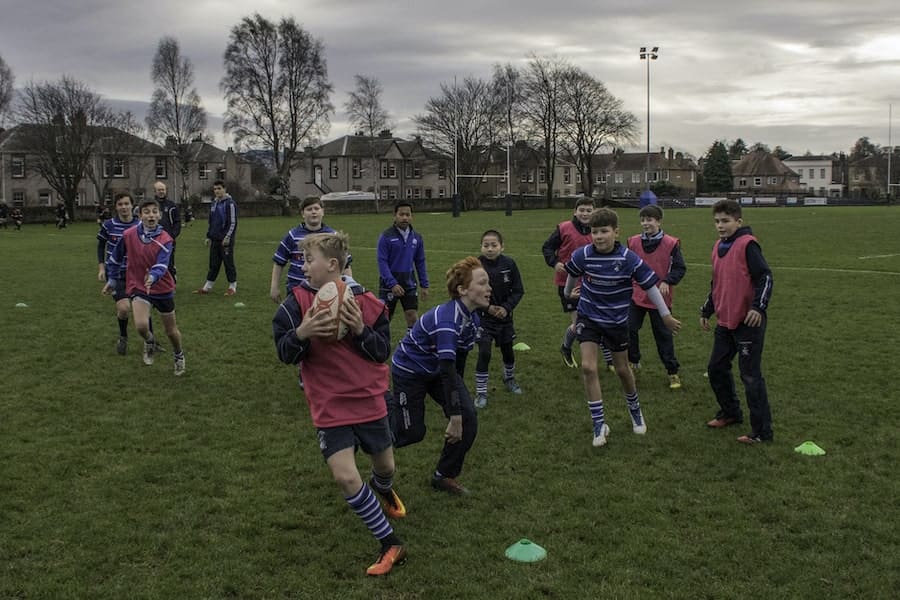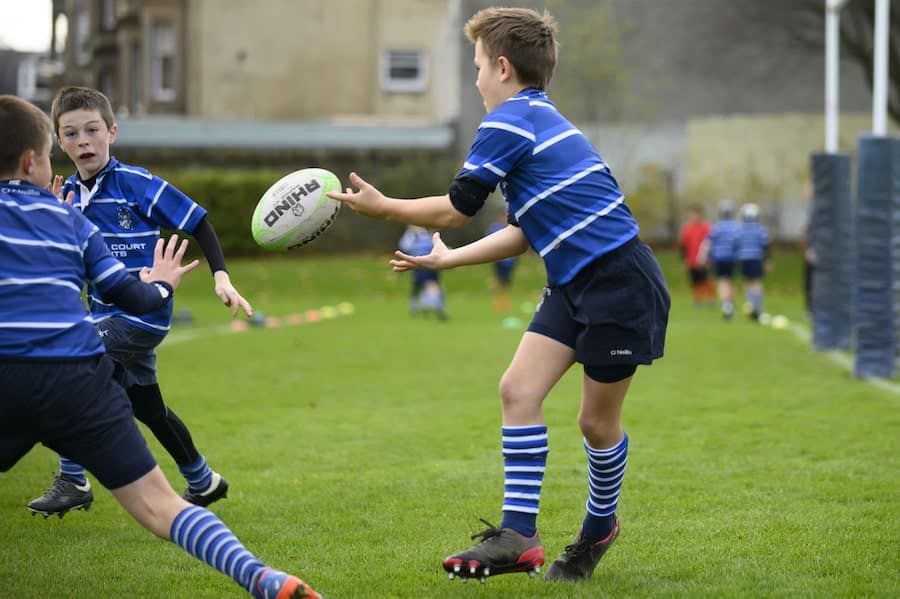 Our Youth Section (S1-S6) formed in 2018 as a development from Heriot's and Stewart Melville's. Mini Rugby Teams, however we now welcome new players from any club or school.
We have a strategic player development pathway for both boys and girls, with a season plan based around top quality fixtures, specialist skills sessions, performance workshops and tours.
Training is on Sundays at Goldernacre (Heriot's ground) & Stewart Melville playing fields
U13-U14 Boys, 1pm
U15 & U16 Boys, 11am
U18 Boys, 12pm
Girls (U13 – U18): 11am*
*We occasionally run extra skill development sessions for Girls aged 16 and over prior to Heriot's Blues Women's training, from 5.45 – 6.45pm on Thursdays.
For further information on Hammers and Vikings contact enquiries@heriotsrugbyclub.co.uk