As Black History Month continues during October, Heriot's second row Callum Bell wants to encourage club players to take part in is Rugby Against Racism campaign.
After attending a Black Lives Matter protest in Glasgow earlier this year Callum began his campaign that raises funds by selling branded rugby boot laces.
All proceeds go towards rugby refereeing and coaching qualifications for Black, Asian and Minority Ethnic (BAME) communities, as well as engagement and taster sessions with clubs and schools across Scotland to make the game more inclusive.
''It was powerful to see people coming together at the Black Lives Matter protest, to listen and learn from other people and show support,'' he said.
''I think it was the catalyst for me to do something. It made me think that I haven't played rugby with a lot of people from the BAME community.''
Richmond RFC player Aaron Purewal, a school friend of Callum's, and Edinburgh Rugby player Murray McCallum are ambassadors of the campaign.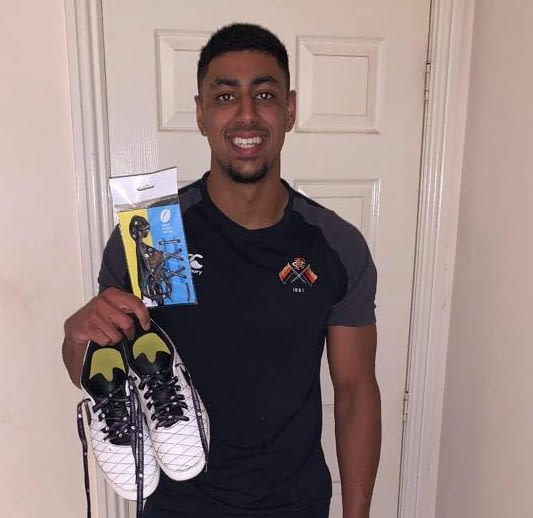 Windrush campaigner and founder of 100 Great Black Britons, Patrick Vernon OBE, has also been vocal in his support of Rugby Against Racism as has CEMVO Scotland, a national intermediary organisation and strategic partner of the Scottish Government Equality Unit and Scottish Rugby.
''I had never spoken to Aaron about his race and racism before. He is more outspoken about it now. You should be able to speak with your teammates about anything,'' Callum said.
''If you want to do anything you have to start in your own circles; it is a simple way for players to show their support.''
Click here for more information or to buy a pair of Rugby Against Racism bootlaces.